How to Find Us
We are located 2Km West of State Highway 2 between Eketahuna and the National Wildlife Centre (Pukaha) at Mount Bruce.

If travelling South from Eketahuna take the second turn on the right (9Km) into South Road No 2.

If travelling North from Mount Bruce take the second turn on the left (2Km) into South Road No 2,
which is just after crossing the river by a modern bridge next to the old Anzac Bridge.

Morgans Road is the first left off South Road No 2 (1.5Km). Our entrance is 400m along Morgans Road.

There are large signs on the highway and fingerpost signs all the way to our property.

Map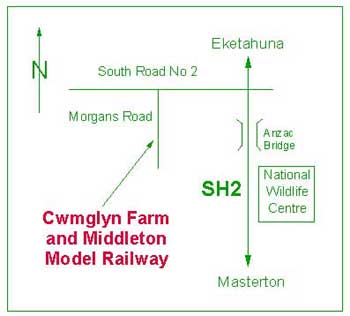 Accessibility

Our premises and toilet are accessible for wheelchairs and mobility-aid users.
There is a metalled path, 50m long, from the parking area to our display.
Coaches are able to turn a little further up Morgans Road.


More Photos of Cwmglyn Farm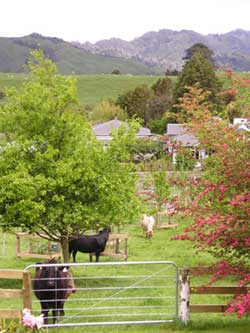 Cwmglyn Farm looking toward Mt Bruce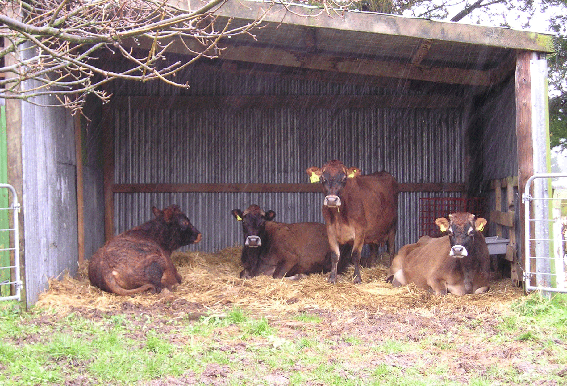 The herd takes shelter from a storm!



Return to Home Page