Middleton Model Railway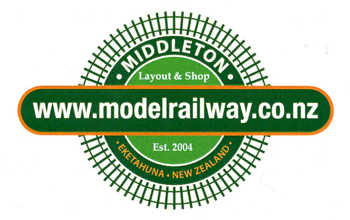 Home Page - Welcome
Middleton Model Railway, one of the largest in the country, is located on Cwmglyn Farm
(pronounced Coom-glin),situated in the North Island of New Zealand,
on the border between the Tararua and Wairarapa districts.
We are approximately 135Km North of the capital, Wellington, by State Highway 2.
Our business was featured in the TVNZ programme "Country Calendar", first screened in July 2009.

We formerly produced Cwmglyn Farmhouse Cheese. Information on
cheese production, etc. has been retained on the "Cheese Archive" page.








 

 Cheese Archive           Model Railway        Model Shop






How to Find Us         How to Contact Us       Opening and Operating Hours - Entry Fees       News	 Links